Chanel Haute Couture 10SS Collection - Karl Lagerfeld INTERVIEW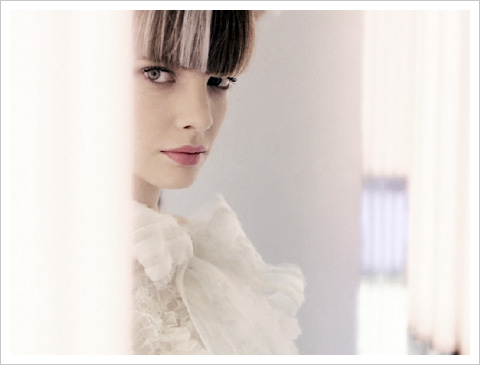 オフィシャルサイトに1月26日に行われたChanel Haute Couture 10SS CollectionのランウェイショーとDETAILS、そして、Karl Lagerfeldのインタビュー映像がアップされていますね。
以下は、そのインタビューの内容になります。
The collection is incredibly luminous. There's of light and material. It's like Neon Baroque.
That's the name of the collection.
The neon lights go with a shell, something silvery.
Yes, only silver, because fold was vulgar, ugly with the pastels. To me, the most important thing is there's nothing from any era. You can't say it's 40s, 80s, 90s, at all. There's no "period".
Those lovely, slightly flared pantskirts...
The ease of it changes your stride. It's easier to sit down. In such fine fabrics, it must be really tailored, couture.
In terms of craftsmanship, art, and luxury, these dresses are masterpieces. It's frightening, the patience... And the hair?
I'd seen a photo of La Castiglione, who had big ringlets, but it's also "Valentine's Day all year long", the heart shape.
Heart-shaped chignons with a mercury sheen.
Yes, always a touch of mercury, like on their hands and feet. It's the luminous aspect, because pastels can seem dull.
And the XXL tie?
It's the only nod to myself. It's like a fly in the ointment, but it's on purpose.
Why did you use delicate candy pastels?
I had never done a collection without black and navy. I really wanted to do something completely different, and completely Chanel which it is, after all.